Vassa, the Rain Retreat! A centuries-old ascetic practice from Asia
Vassa or the annual rain retreat is an ascetic practice among the Buddhist monks from South and Southeast Asia. Every year, during the three-month monsoon period, monks strictly confine themselves at one place. They gather in monasteries for a time of study and religious talks. The monks dedicate Vassa to intensive meditation, self-reflection, and to attain their spiritual goals.
It's largely practised by the Theravada Buddhists (Theravada is the oldest form of Buddhism).
Vassa (It's a word in Pali, meaning Rain)
Why is Vassa observed? And why monks avoid traveling during monsoon?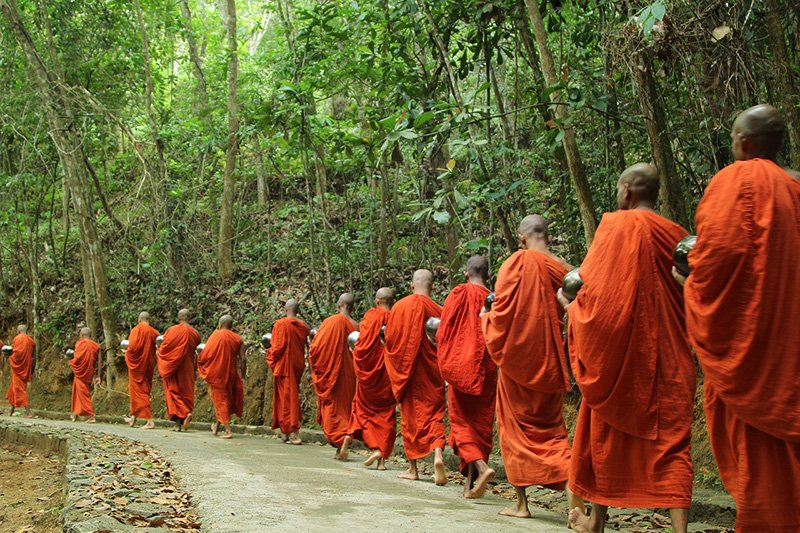 Twenty-five hundred years ago, Gautama Buddha with his disciples would travel from village to village offering teachings and receiving alms.
During rain, when paths were muddy, rivers overflowed, and roads were flooded with water, traveling monks were injuring all forms of lives. The small animals like frog, snails, worms, or leeches that come out in rain and newly planted crops like rice paddies were being crushed underfoot by the monks. This loss had deeply hurt kind Buddha. He, to save all innocent lives, set up a rule that monks and nuns won't travel during monsoon. Instead they'll remain at one place and will devote time to study and spiritual development, and will also provide teaching to younger disciples.
Till date, the Buddhist monastics are still observing this centuries-old spiritual practice and self-discipline. Not only monks, today, many followers choose to celebrate Vassa by adopting good practices like giving up meat, alcohol, or smoking or by staying in a monastery for an entire Vassa period.
In countries like Thailand, Sri Lanka, Myanmar, and Bangladesh, Vassa is observed with much devotion. Local people also participate by engaging in activities like practicing meditation, chanting Buddhist Suttas, listening to Dhamma talks, and by bringing alms to monastic Sanghas so that monks can focus on spiritual work.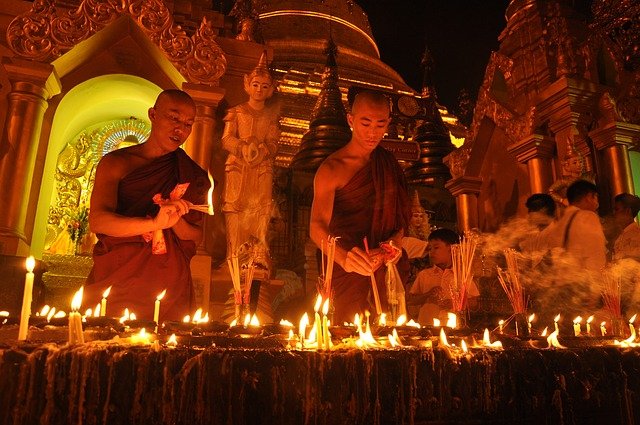 A gentle thought of Buddha inspired millions to be sensitive and protective to mother-nature. And that also served them a self-reflective spiritual path to walk through.
Know more about Buddha: an Asian Sage who Inspired Buddhism
When is Vassa observed?
Asians follow the lunar calendar. Following which, every year, Vassa begins on the first day of the waning moon of the 8th lunar moth (usually in July) and ends on the full moon of the 11th lunar month (usually in October).
Asalha Puja
The beginning of Vassa is marked by Asalha Puja. On the full moon day of the 8th lunar month, just the day before Vassa begins, Asalha Puja is celebrated, also called, 'Dhamma Day'.
On this day, Buddha's first sermon ('the four noble truths', the foundation of Buddhist teachings) is remembered and honored. Today, it's a much joyous occasion in countries like Thailand, Indonesia, Cambodia, Sri Lanka, and Laos; the countries with Theravada Buddhist population.
People bring offerings to temples and listen to sermons on this day.
Observing Vassa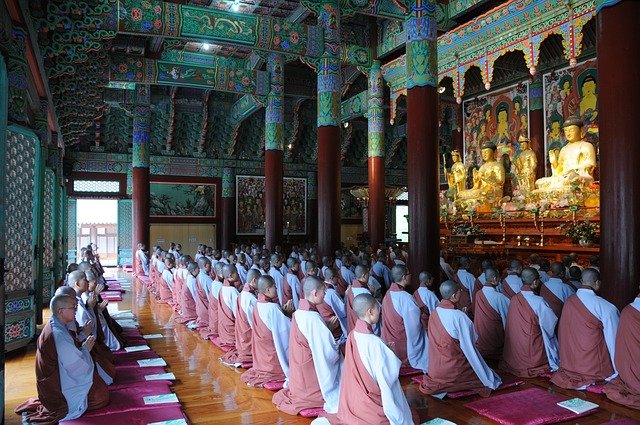 On the first day of Vassa, monks formally declare that they'll remain inside the monastery for three months and devote their time to honor Vassa. During this period, monks have their assigned duties for the monastery. To complete a task, if a monk needs to go out of the premise, he must come back by evening.
According to Buddhist discipline, monks will be allowed to go out of the monastery if he goes to attend a Sangha to give Dhamma talk. Also, he'd be allowed to visit a relative who has fallen sick. But every time, he must return within seven days time.
For Vassa, monks settle in a place where food and other essentials are available without much travel.
The retreat settlement is clearly defined in the Mahavagga (The Book of the Discipline):
"neither too far from a village nor too near, suitable for coming and going, accessible for people whenever they want, not crowded by day, having little noise at night, little sound, without folk's breath, haunts of privacy, suitable for seclusion."
Vassa is the time for intense meditation and study. Senior monks devote time to teach and discipline younger monks.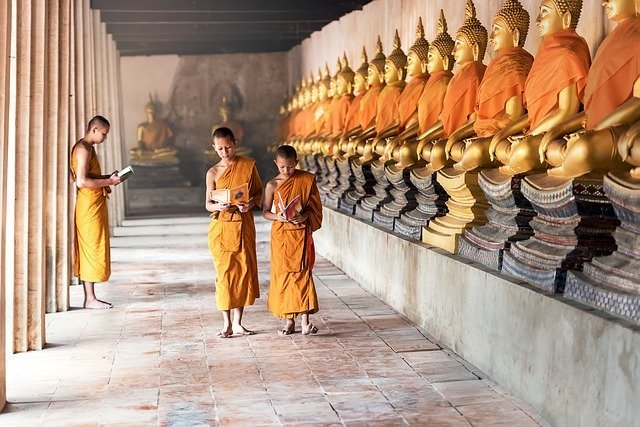 Pavarana and Kathina
On the full moon day of the 11th lunar month, at the close of Vassa, monks perform Pavarana ceremony. On this occasion, every monk invites his fellows to point out any fault he has committed during the Vassa period.
Pavarana is followed by Kathina (cloth) ceremony. On this occasion, devotees and followers express gratitude by bringing offerings, especially, new robes for the monks.
In many places, closing of Vassa is celebrated by releasing sky lanterns in the night sky.
Vassa was a centuries-old spiritual practice of the Buddhist monks who were mendicant wanderers and would travel across the places and take shelter in forests. And during monsoon when traveling was difficult, those ascetics would refrain themselves from traveling and indulge in spiritual activities.
Today, it has a lot of significance in monastic life. A monk's seniority is defined by counting the number of Vassa observed by him since ordination.